The Hive Itself, Bee's Ground Zero!

The Bee is now a homeowner! Yes, I said HOMEOWNER! Here are some pictures of his sumptuous new dwelling before he started renovations. Please stay tuned for cool views as the work progresses!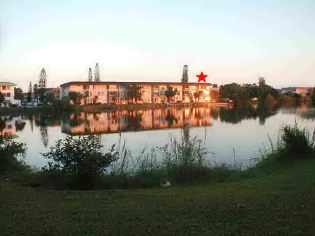 View from across the lake. Hive is marked by red star!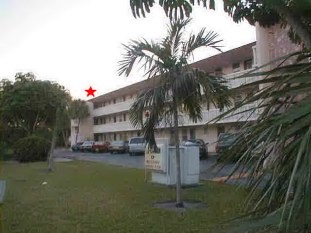 View from the lovely front lawn. Again, the red star marks the spot. (Bee is no commie though!)
The stunning pool area. "Stunning" is a favorite word of The Bee's!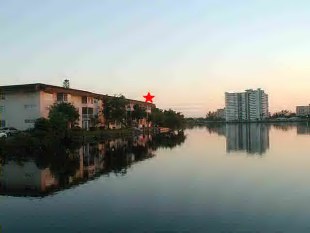 Looking south towards fashionable Miami Gardens Drive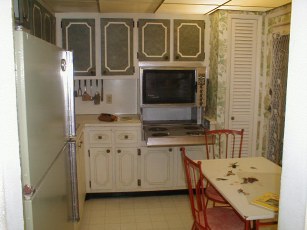 The green kitchen. The wallpaper is all gone now, thank God.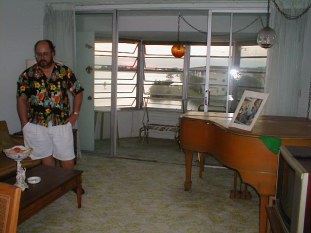 The living room. Note this page's "webmaster" staring at wax fruit. Oh yea, check out that cool view.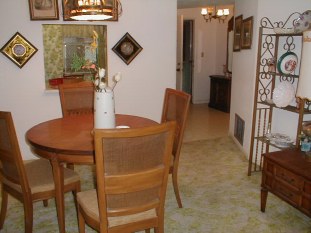 The ever inviting dining area. Soon scene of convivial gatherings! Carpet is being replaced by wood and walls are now a nice cornflower blue. Such taste!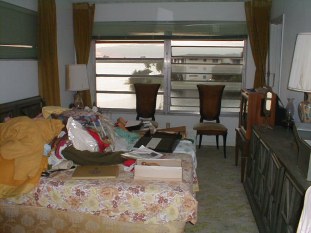 The budoir, the very nerve center of the hive. Note old peoples' clothes still on bed.